Description
Lock Length
Locking Cams
Product Reviews
CobraMatic 7 Cam Lock 1-1/8" (28mm) length with threaded end. This lock has 8 user changeable lock combinations. Easily change the lock combinations with the lock still mounted on the product. Constructed of polished zinc alloy with brass combination pins. The unique 7-Sided Lock Front matches with our 7-Sided key. Mounting Nut is included with Lock.
Cam Locks will be supplied Keyed Alike and set to Code Number 1.
The CobraMatic7 lock does not include the CobraMatic7 1-8 user keys, Please order keys from our key page at check out.
Max material thickness is 7/8"
This Cam Lock will be set to Code Number 1 and Include:
2-Code Change Keys per Master Code
You will have the opportunity to order User Keys at Check Out.
See how easy it is to change the lock code....
The cam lock length is what we call the "A" dimension. This is the measurement form behind the head of the lock face to the start of the locking cam. The below figure shows this measurement.
Locking Cams are Constructed of zinc plated steel and come in either straight or offset.
The length of the Locking Cam is the "A" dimension and is shown below.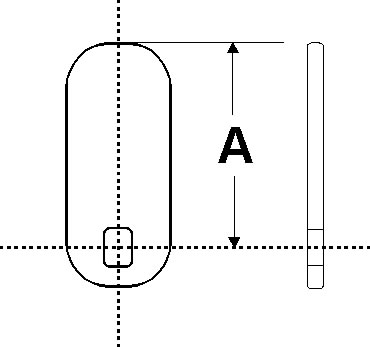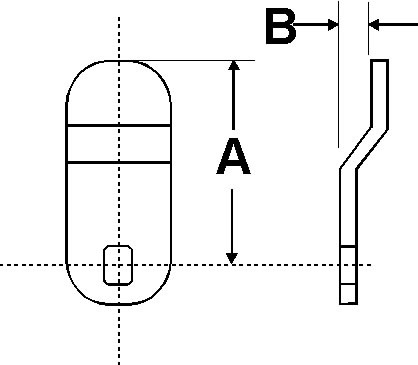 Straight Locking Cam Offset Locking Cam