Description

Related Products

Product Reviews

Lock Length

Locking Cams
Abloy Sentry Cam Lock 7/8" in length. Constructed of brass with hardened steel shell to protect against physical attacks. We will assemble this lock to each customers specifications and assign a unique key code registered to the customer. Only this customer will be able to order cut keys in the future. This is a High Security Cam Lock that provides a high level of Key Control.
This lock can be Keyed Alike or Keyed Different
Mounting Nut is included with lock
High level of protection from water, snow, sand, salt
All lock codes maintained in the custom LSI database "LockUp"
Max material thickness is 7/8"
Keys Are SOLD separately.
ABLOY LOCKS "One Key---Many Locks"
The cam lock length is what we call the "A" dimension. This is the measurement form behind the head of the lock face to the start of the locking cam. The below figure shows this measurement.
Locking Cams are Constructed of zinc plated steel and come in either straight or offset.
The length of the Locking Cam is the "A" dimension and is shown below.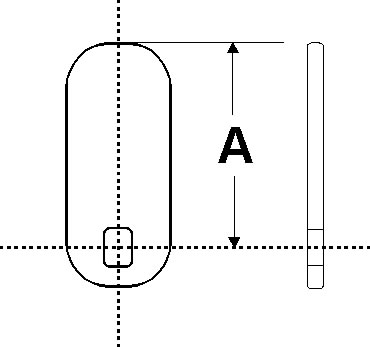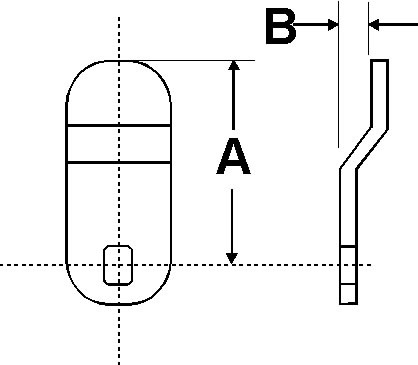 Straight Locking Cam Offset Locking Cam